100% Un-dyed wool, hand-woven and backed with Cotton.
This month we've got hold of some truly innovative, ecologically conscious carpets that'll bring grace, elegance and sophistication to your home this autumn.
We've been hankering after the Barefoot Collection by Alternative Flooring for some time now. Hand-woven on traditional looms, the Barefoot Collection is created from 100% un-dyed wool. The hand-woven effect lends the collection a rugged, natural charm while the thick wool pile brings added comfort.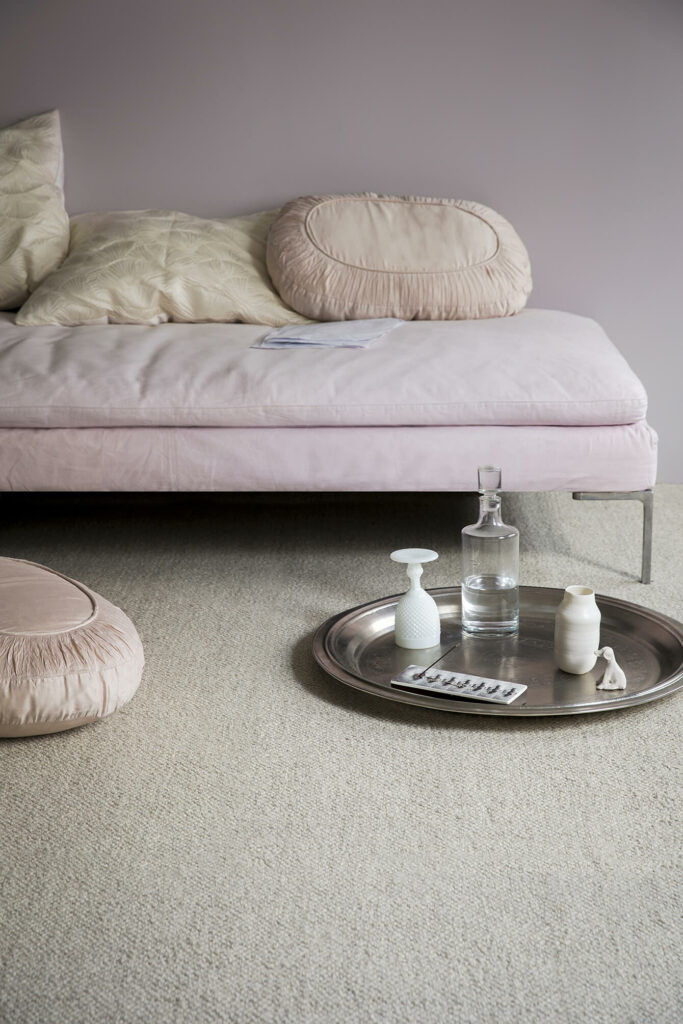 Although we have other 100% un-dyed wool ranges, such as the Wool Knot and the Wool Pebble, what makes the Barefoot Collection particularly special is that it is woven onto cotton and secured with latex. This avoids the use of any synthetic adhesives whatsoever. If you fear 'off-gassing' or 'VOCs' – volatile organic compounds – then the Barefoot Collection is undoubtedly the best solution for your home.
We're currently running three Barefoot ranges: the Bikram, the Hatha and the Ashtanga. The Bikram and the Hatha differ in weave but are each available in seven shades of un-dyed wool. The Ashtanga is a subtle un-dyed stripe.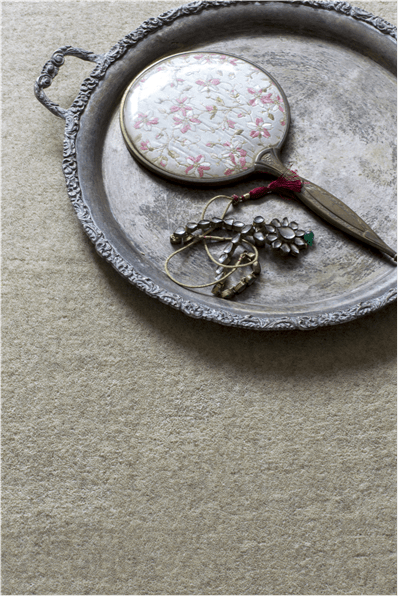 The Barefoot Bikram is a thick, tightly woven twist pile which warmly envelops the toes as it's walked over. The density of the pile even allows this carpet to be used on stairs.
The Barefoot Hatha, is a chunky, magnificent loop pile. With a pile depth of about 15mm, the foot really sinks into this carpet, cosseting your feet and minimizing your footfall. The size of the loop on the Hatha means that it is unsuitable for stairs but it's presence in bedrooms and living spaces could not go unnoticed.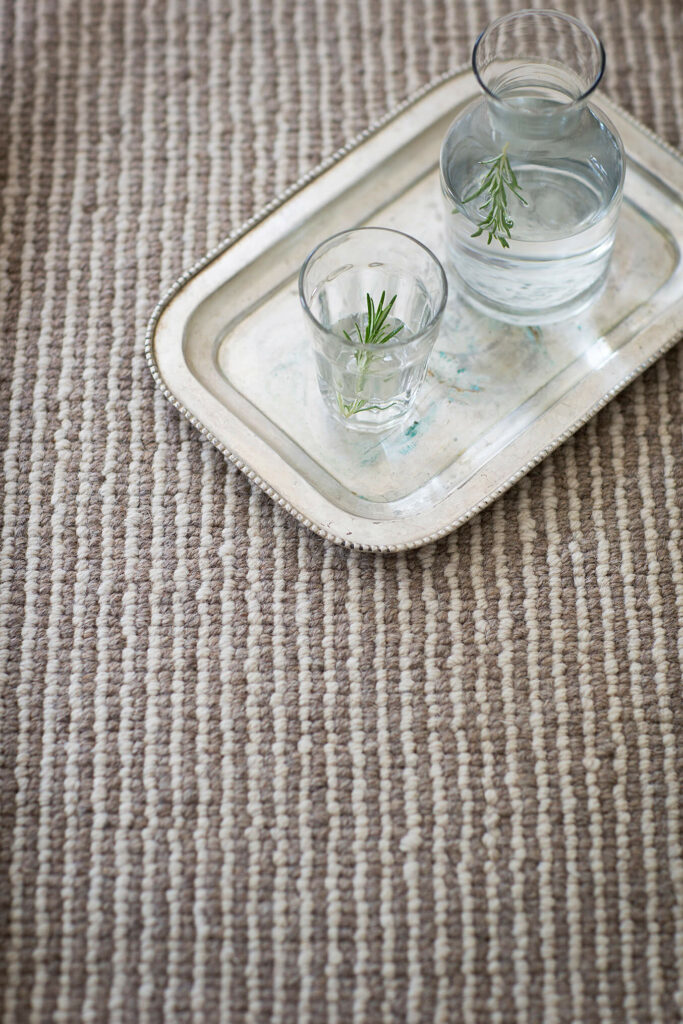 The Ashtanga Range is a thick loop, using contrasting un-dyed wools to create a wholly natural stripe. The Ashtanga, like the Hatha, has too large a loop for use on stairs but it brings a breathtaking sense of definition to a floor-space.
It's important to remember that the purpose of the Barefoot Collection is to minimize the use of any man-made materials. This means that these carpets are not treated with a moth or stain protection.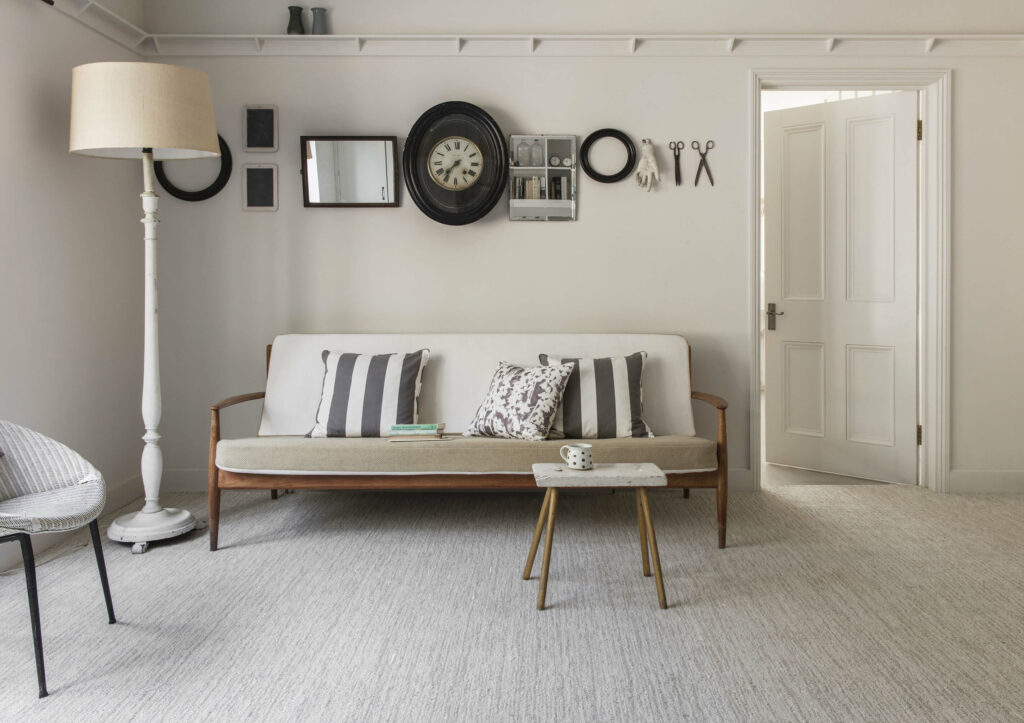 Barefoot Ashtanga Silk (Call us for prices and availability)
The Barefoot collection can be stretch-fitted traditionally, again avoiding the use of any flooring adhesives. If you're looking for an eco-friendly underlay for for use under your eco-friendly carpet we'd recommend having a look at the Envirolay underlays by Texfelt that are manufactured in the UK using 100% recycled fibres.
The Barefoot Collection proves that you can be choosey about the materials and installation methods used in your home, yet remain uncompromising in your sense of style.
For more information, prices and availability please call us on 0117 370 2762 or email us at sales@knotistry.co.uk.
Alternative Flooring's truly original, idiosyncratic designs!
We can now supply Alternative Flooring's Quirky B runners and carpets for spaces in need of something completely different. Give a new life to your interior with mesmerizing geometric patterns in bold, brazen colours. For information, prices and availability call us on 0117 370 2762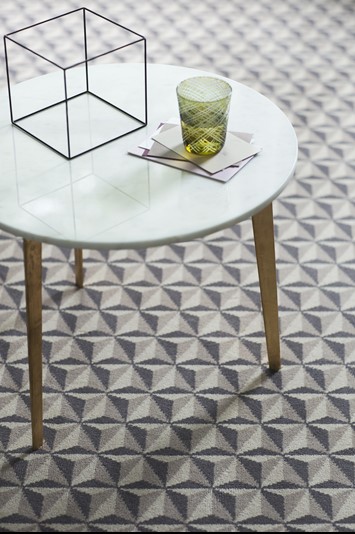 Quirky B Daisy; Gerbera
The Daisy pattern evinces calm and contemplation; little wonder that it was inspired by the murals which grace the walls of ancient Buddhist temples.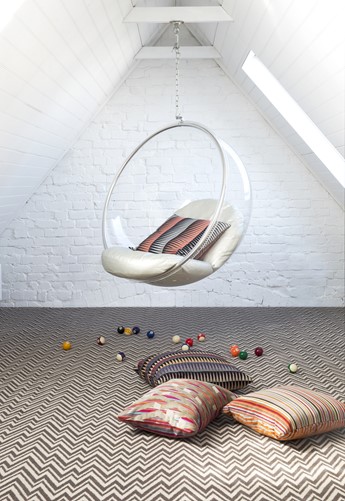 Quirky B Tetra; Gibbs
The Tetra leaps out at you with three-dimensional, Picasso-esque vitality.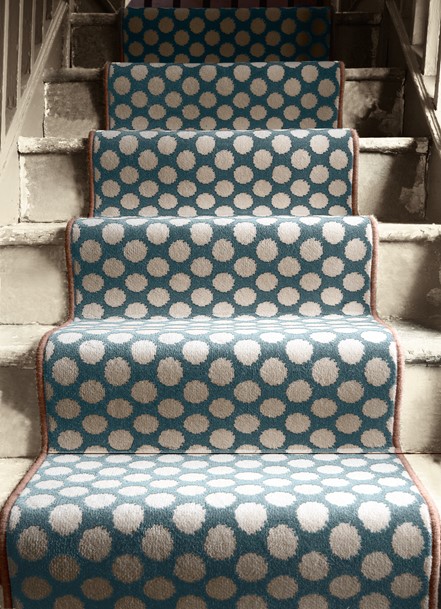 Quirky B Dotty; Duck Egg
Some of the Quirky carpets, like the Dotty and the Fair Isle, are available in set width runners (69cm) which bring exuberance and style to a staircase.
For information, prices and availability call us on 0117 370 2762
Browse some of Crucial Trading's imagery from their beautiful 2016 brochure…
Back in August, we got a first look at Crucial Trading's new brochure. For those that haven't yet had the pleasure of flicking through its pages, we thoroughly recommend it!
Here is a sneak preview of some of their wonderful new lifestyle imagery – if there's a product that you see that's not yet available on our website which you'd like to see a sample of, call our sales line – 0117370 2762, or email us on sales@knotistry.co.uk.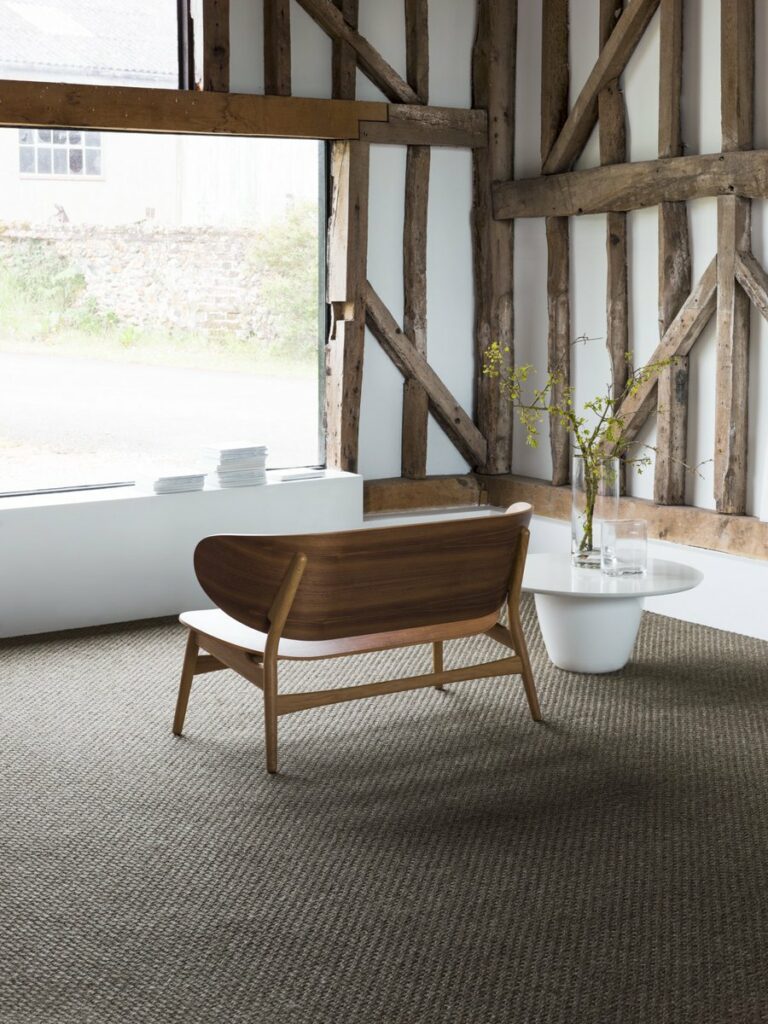 The Sisal Aztec Maize is a sumptuous, thick weave Sisal carpet, woven in an incredibly durable panama weave.
The Sisal Aztec Range, this time in the colour Alabaster is also available to make into a rug using our Rug Creator!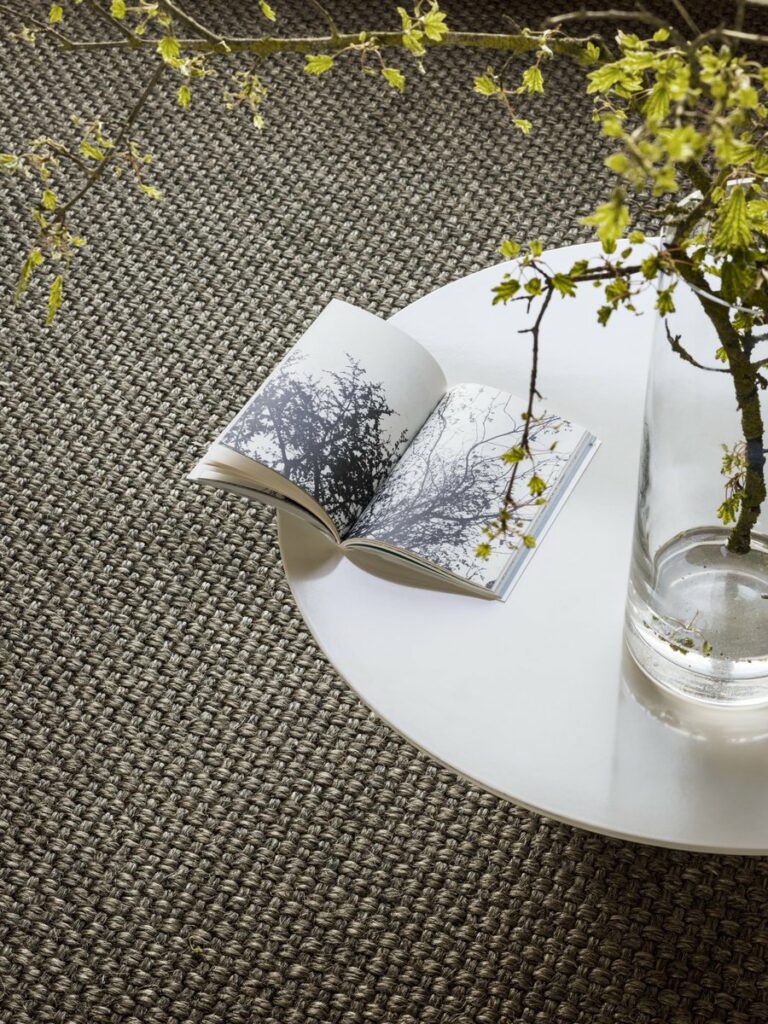 Here's Crucial Trading's Sisal Grand Herringbone Praline – a super-strength Sisal carpet that's so tough, it's even contract rated for commercial projects!
We've been wanting to get our hands on Crucial Trading's new Harmony Sisal range for months now! Available in a laid-back palette of cool blues, neutral greys and calming creams in Boucle and Herringbone weaves, the Harmony collection is truly innovative in Sisal carpet manufacturing.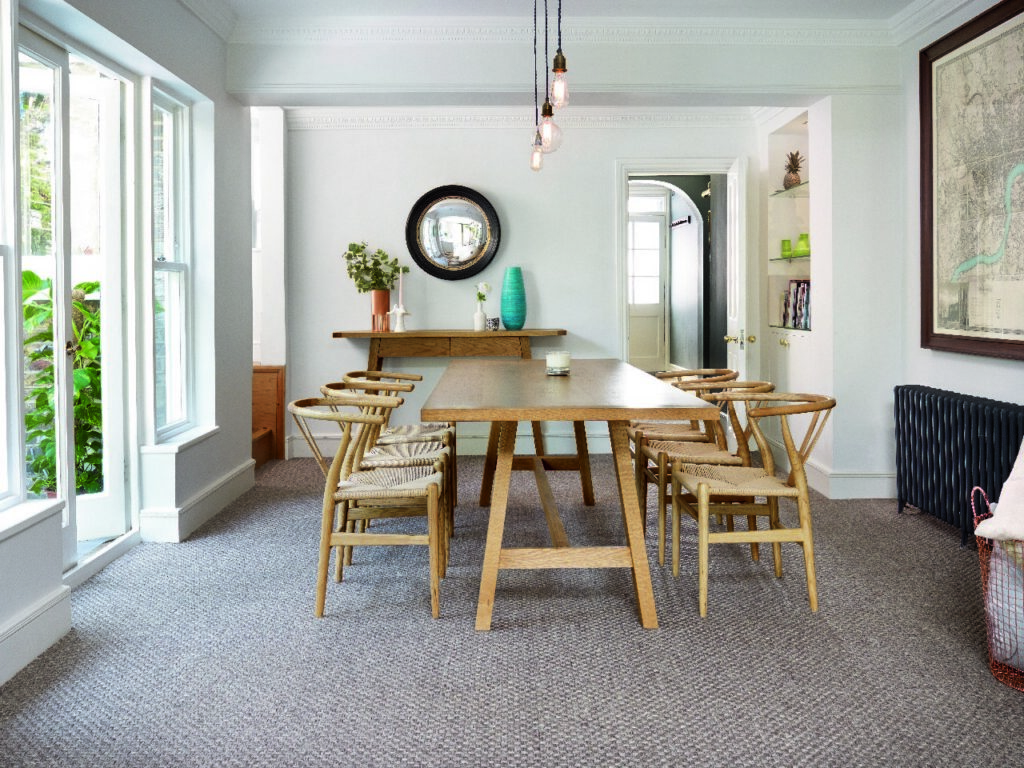 Coir has always been our favourite bit of rough at Knotistry. It has a cosy, rusticating effect on a floorspace, as Crucial's Coir Boucle Natural shows here.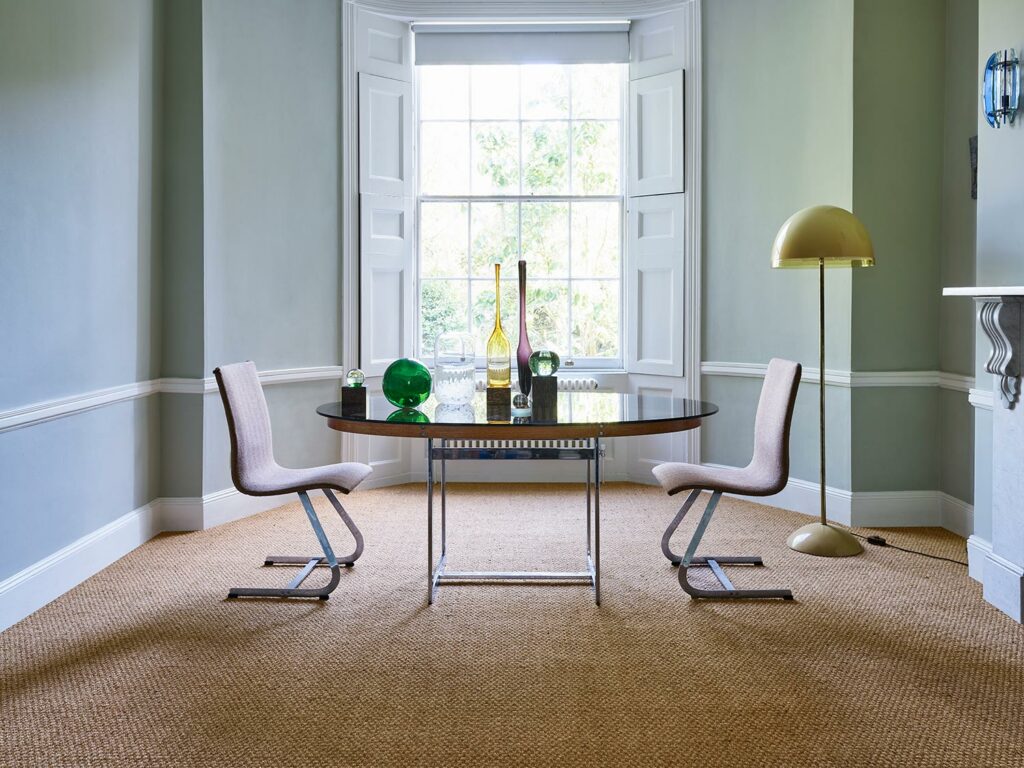 Wool Opal, colour Mousey Brown. 100% wool, heavy wearing, moth protected, available in 4m and 5m widths – a fantastic all-rounder!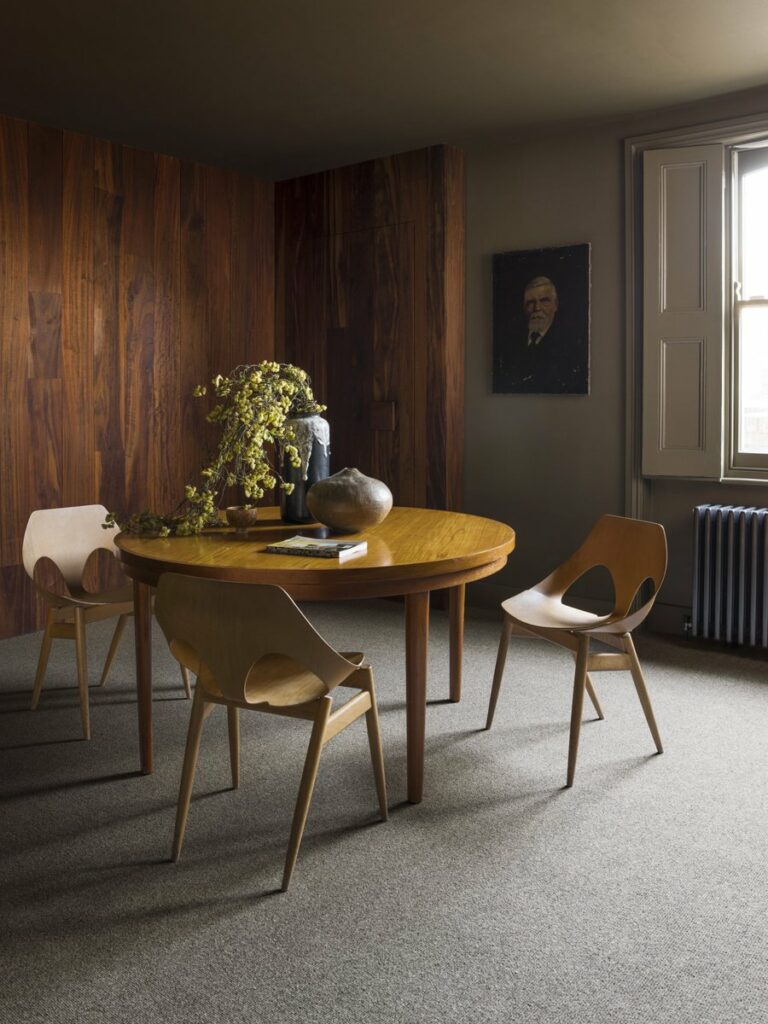 Wool Storm, colour Chalk. The Wool Storm range employs a tight uniform loop in greys and creams – perfect for areas where you need the warmth of a wool carpet which tones in nicely with a light, muted decor.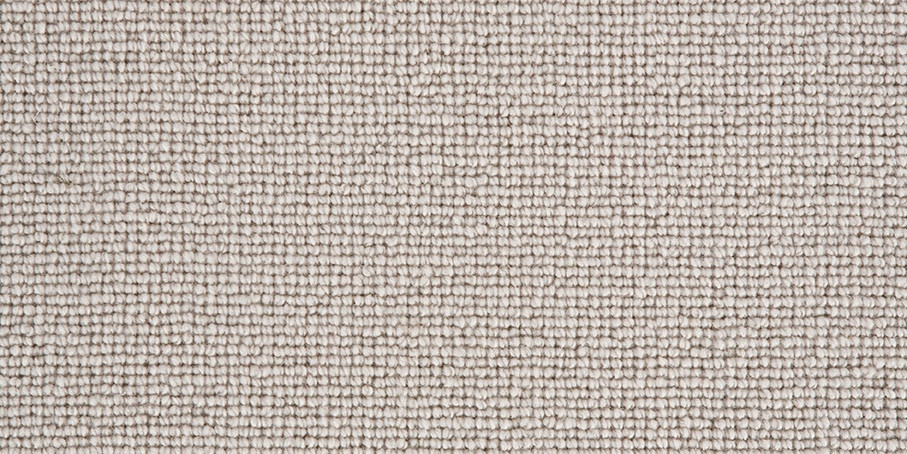 Bringing warmth and sensuality to a floor space, Crucial Trading's Sisal Small Boucle Accents, colour Scarlet is one of our favourites this winter.
To browse Crucial Trading's full collection, visit their website. Call us on 0117 370 2762 or email us on sales@knotistry.co.uk for prices and availability.