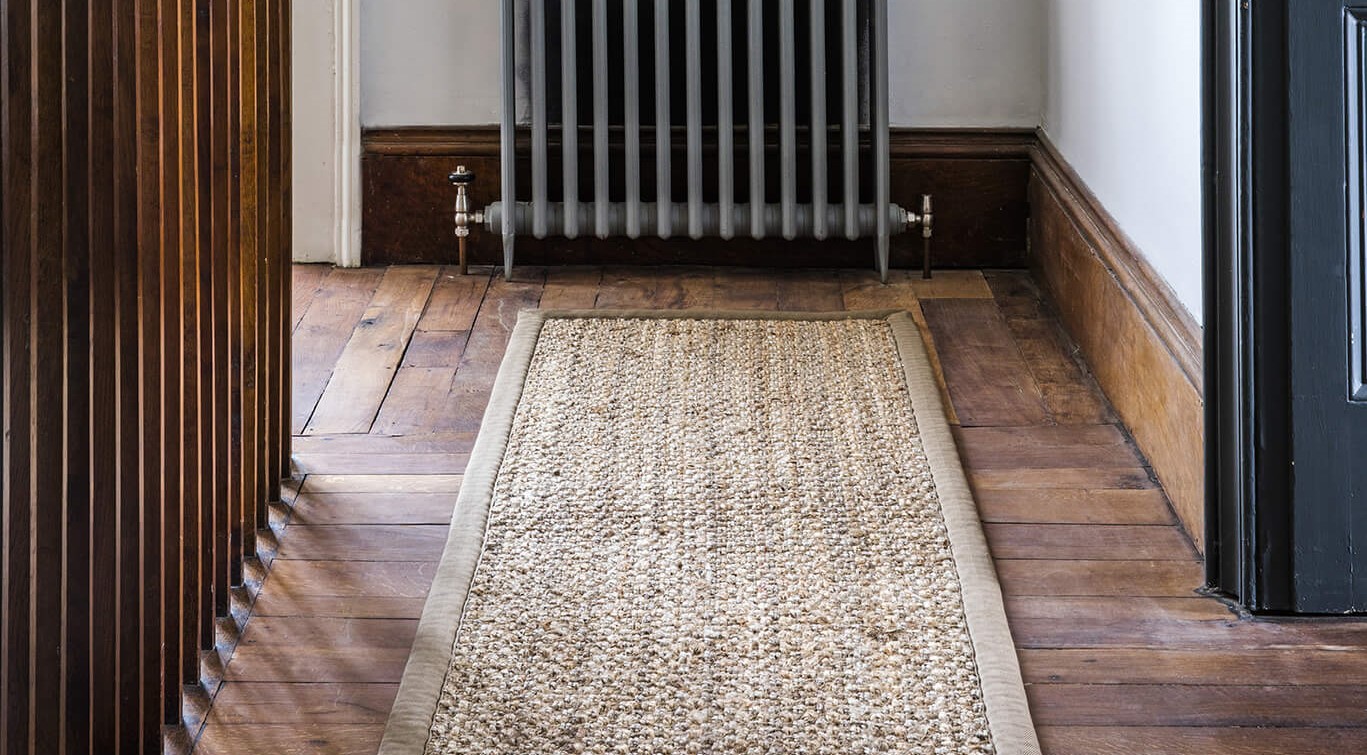 Jute Rugs
Jute rugs are a stylish addition to any home.
Made-to-measure jute rug
Jute rugs are a stylish addition to any home. The warm, natural tones and soft texture of jute give it a luxurious and comforting feel that is ideal for living rooms, children's playrooms, and bedrooms. Jute is 100% natural and undyed, making each rug totally unique.
If you have the ideal rug in mind, why not design your own rug? Our online rug creator allows you to design bespoke jute rugs in a variety of border styles and sizes.
We offer free samples to ensure that your chosen jute rug fits your décor before you place your order.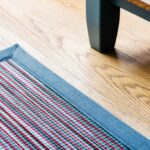 Design Your Own Custom Rug
Create your own natural bespoke rug using our easy-to-use custom rug creator. Choose from sisal, jute, coir, seagrass or wool and create a rug that's totally unique.
Design Your Natural Rug
Is jute a good material for rug?
Jute is a natural fibre that has been used for centuries to make rugs. It is a strong, comfortable material that is also naturally resistant to moisture and pests. This makes jute rugs a good choice for bedrooms & lounges.

Here are some of the benefits of jute rugs:
Natural and sustainable: Jute is a natural fibre that is renewable and biodegradable and is soft underfoot.
Easy to clean: Jute rugs are easy to clean and can be shaken out, vacuumed, or hosed off.
What are the pros and cons of jute rugs?
Pros:
Natural and sustainable
Easy to clean
Affordable
Adds a natural touch to your home
Can be used indoors and outdoors
Cons:
Can shed fibres
Not as soft as some other materials, but soft compared to coir & sisal
Can be damaged by moisture
May not be suitable for high-traffic areas
Why are jute rugs so popular?
Jute rugs are popular for several reasons, including:
Its natural beauty
Affordability
Versatility
Sustainability
Do jute rugs go mouldy?
Jute rugs can go mouldy if they are not properly cared for. It is important to keep jute rugs dry and to avoid placing them in areas where they will get wet. Jute rugs should also be aired out regularly to prevent moisture buildup.
Can you vacuum jute rugs?
Yes, you can vacuum jute rugs. However, it is important to use a low-suction setting and avoid using a beater bar, as this can damage the fibres.
You can choose large jute rugs at Knotistry
At Knotistry, you can choose from a wide variety of jute rugs in large sizes to fit your needs. Whether you're looking for a rug for your living room or bedroom, we have the perfect jute rug for you.
Get a free jute rug sample at Knotistry
We're so confident that you'll love our jute rugs, we're offering two free sample so you can try them out for yourself. Simply visit our jute page and click on the product you'd like to see.
We're excited to help you find the perfect jute rug for your home. Contact us today to speak with one of our experts.