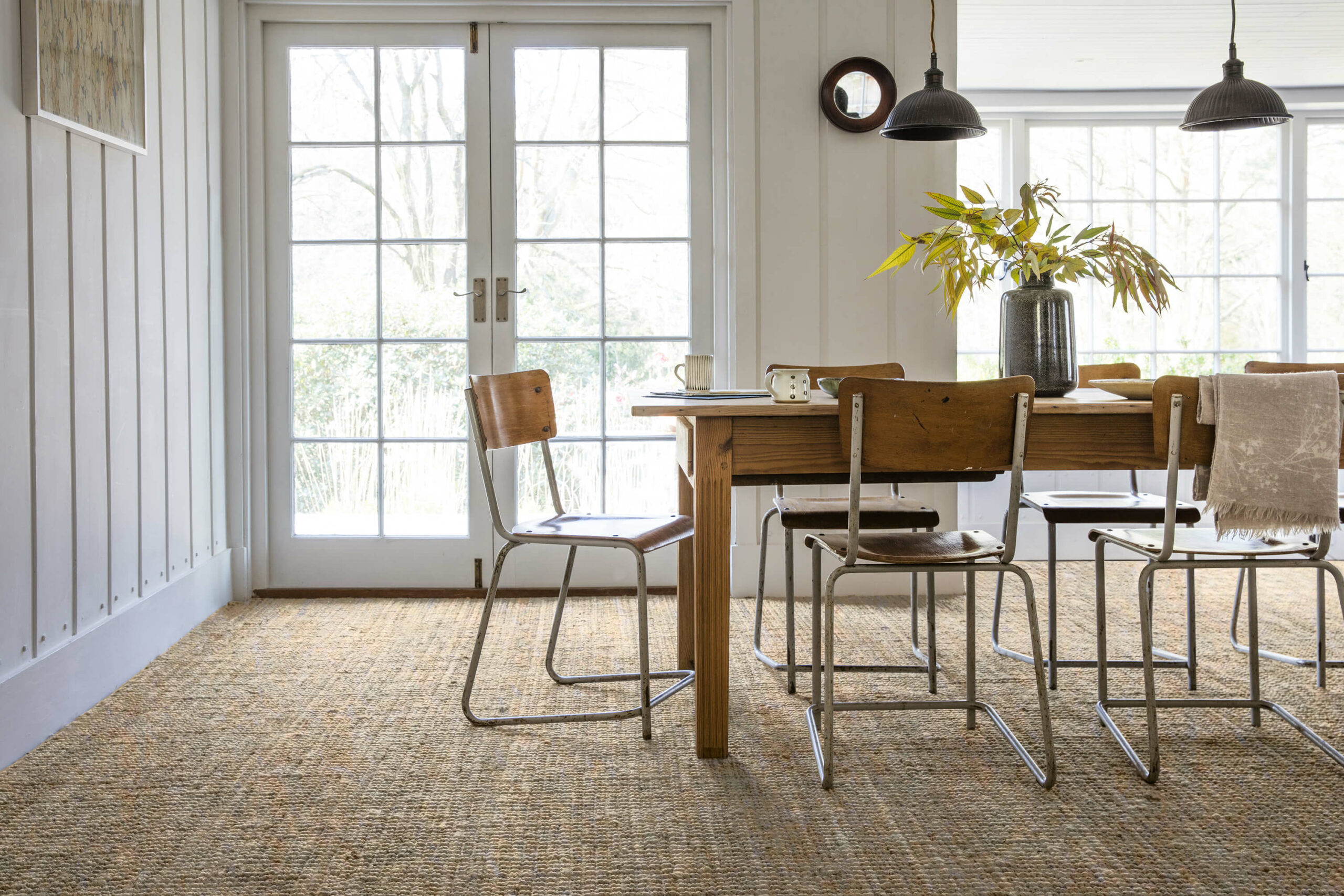 Knotistry Terms and Conditions of Business
1.Interpretation
1.1 The definitions in this clause apply in the terms and conditions set out in this document:

Force Majeure Event: shall have the meaning given in clause 9.
Goods: the products that we are selling to you as set out in the Order.
Order: your order for the Goods
Order Confirmation: shall mean when we issue you with written acceptance of an Order.
Terms: the terms and conditions set out in this document.
Writing: or written does not include faxes and e-mail.
1.2 Headings do not affect the interpretation of these terms.
2. Basis of Sale
2.1 These Terms, the Order, the Order Confirmation and our price list are considered by us to set out the whole agreement between you and us for the sale of the Goods. Please check that the details in the Terms or on the Order are complete and accurate before you commit yourself to the contract. If you think that there is a mistake, please make sure that you ask us to confirm any changes in writing, as we only accept responsibility for statements and representations made in writing by our authorised employees and agents. Please ensure that you read and understand these Terms before you sign and submit the Order, because you will be bound by the Terms once a contract comes into existence between us, in accordance with clause 2.5.
2.2 Any samples, drawings, descriptions or advertising we issue, and any descriptions or illustrations contained in our catalogues or brochures, are issued or published solely to provide you with an approximate idea of the Goods they describe. They do not form part of the contract between you and us or any other contract between you and us for the sale of the Goods.
2.3 If any of these Terms are inconsistent with any term of the Order, the Order shall prevail.
2.4 The Order is an offer by you to enter into a binding contract, which we are free to accept or decline at our absolute discretion.
2.5 These Terms shall become binding on you and us when we issue you with an Order Confirmation at which point a contract shall come into existence between us.
2.6 Any quotation for the Goods is given on the basis that a binding contract shall only come into existence in accordance with clause 2.5.
2.7 We shall assign an order number to the Order and inform you of it in the Order Confirmation. Please quote the order number in all subsequent correspondence with us relating to the Order.
2.8 We cannot be held responsible for any computing, mechanical or technological error when your order has been processed, although we will do our utmost to resolve any issues. However, we cannot be held liable for any pricing errors and we will not take the responsibility of fulfilling orders at an incorrect price. If such an error does occur, we would offer a full refund of any amounts paid, or we would amend the price in question then fulfil the order in question once the correct balance has been received.
2.9 We have the right to revise and amend these Terms from time to time to reflect changes in market conditions affecting our business, changes in technology, changes in payment methods, changes in relevant laws and regulatory requirements and changes in our system's capabilities. You will be subject to the policies and terms in force at the time that you order the Goods from us, unless any change to those policies or these Terms is required by law or government or regulatory authority (in which case, it will apply to orders you have previously placed that we have not yet fulfilled).
The Goods
3.1 We will take reasonable steps to pack the Goods properly and to ensure that you receive your order in good condition.
3.2 These Terms apply to any repaired or replacement Goods we supply to you in the unlikely event that the original Goods are faulty or do not otherwise conform with these Terms.
Delivery
4.1 We will deliver the Goods to you 'kerb side' at the address requested in the Order. Due to our insurance guidelines we are unable to deliver the Goods directly into your home, therefore please arrange for adequate help at time of delivery. Our delivery policy requires delivery by lorry or van. If there is likely to be any difficulty e.g. your road is subject to a vehicle weight or width restriction, please inform us prior to your Order to discuss alternate delivery options.
4.2 We will deliver the Goods to you within five calendar days of the date set out in the Order Confirmation or on which we notify you that they are ready for dispatch. Wherever possible, we shall advise you of the approximate delivery time which in any event will be between the hours of 8.00am and 6.00pm. However, we are unable to guarantee approximate delivery times as we use a courier service that only provides us with a delivery window.
4.3 Delivery of the Order shall be completed when we deliver the Goods to you.
4.4 If you choose to have your goods delivered to a third party such as a carpet fitter, a property management company etc. the Order shall be completed on delivery.
4.5 We will take reasonable steps to meet the delivery date set out on the Order Confirmation or as otherwise agreed between us. However, occasionally delivery may be affected by factors beyond our control and so cannot be guaranteed. We will let you know if we become aware of an unexpected delay and will arrange a new delivery date with you.
4.6 If you fail to take delivery of an Order within 7 calendar days of the date on which we notify you that the Goods are ready, then, except where this failure is caused by our failure to comply with these Terms or by an event beyond your control:
(a )we will store the Goods until delivery takes place and may charge you a reasonable sum to cover expenses and insurance.
(b) we shall have no liability to you for late delivery.
4.7 If you have not taken delivery of the Goods because you are not home or have not arranged for adequate help to take the Goods on the day of delivery you will be responsible for all reasonable costs incurred for redelivery. Redeliveries are charged at £49.99. You must contact us in writing or by telephone to arrange redelivery. Please note: Delivery drivers are requested to notify you one hour before making the delivery, using the contact number given to us. We assume no responsibility if contact is not made between the driver and customer. Also, Deliveries are organised between Knotistry and third-party delivery services, while preparations are made to ensure deliveries are complete on certain days, approximate times are not guaranteed
4.8 If you have not taken delivery of the Goods within two weeks of our notifying you that they are ready, we may, after giving you reasonable prior notice in writing, resell or otherwise dispose of part or all of the Goods and, after deducting reasonable storage and selling costs, pay you for any excess over the price of the Goods or charge you for any shortfall below their price.
4.9 If we are not able to deliver the whole of the Order at one time due to operational reasons or shortage of stock, we will deliver the order in instalments. We will not charge you extra delivery costs for this. If you ask us to deliver the Order in instalments, we may charge you extra delivery costs. Each instalment shall constitute a separate contract. If we are late delivering an instalment or one instalment is faulty, that will not entitle you to cancel any other instalment.
Defective goods and returns
5.1 In the unlikely event that the Goods do not conform with these Terms, please let us know promptly after delivery. We will arrange for collection of the Goods or ask you to return the Goods to us at our cost and once we have checked that the Goods are faulty, we will as we consider appropriate and reasonable:
(a) repair the Goods; or
(b) replace the Goods; or
(c) provide you with a full or partial refund.
5.2 If the Goods do not conform to these Terms but they have been cut, fitted or damaged by either yourself or your fitter we will deem you to have found the Goods acceptable and the Order fulfilled. Knotistry will not be liable to cover any additional supply or fitting expenses incurred in such a situation.
5.3 These Terms will apply to any repaired or replacement Goods we supply to you.
Title and risk
6.1 The Goods will be your responsibility from the time of delivery.
6.2 Ownership of the Goods will only pass to you when we receive payment in full of all sums due for the Goods, including delivery charges.
Liability
7.1 Knotistry shall not be liable for any loss arising directly or indirectly out of any of the following:
7.1.1 The fitting or installation of the Goods by or on behalf of the Buyer if the Buyer was aware or ought reasonably to have been aware of any fault or defect in the Goods;
7.1.2 Faulty installation, laying, fixing or fitting the Goods;
7.1.3 Laying the Goods on uneven surfaces;
7.1.4 Cleaning maintenance or use of the Goods;
7.1.5 Fading of the Goods;
7.1.6 Infestation of the Goods by insects, moths, vermin, beetles, weevils and the like or fungus and mould;
7.1.7 Damage caused in the unloading of the Goods;
7.1.8 Normal wear and tear;
7.1.9 Any other circumstances over which Knotistry has no control or the consequences of which Knotistry could not avoid by the exercise of reasonable care.
Fitting Service
8.1 Knotistry act as an agent for independent self employed floor covering installers and can arrange for your order to be fitted where applicable. The fitting work will be carried out under a separate contract between you and the fitter(s) and the fitter(s) will take full responsibility for the quality of their work and service.
8.2 We want to make sure your installation goes as smoothly as possible, and to facilitate this, please ensure that all rooms are cleared of furniture and old floor coverings, that the sub floor has been fully prepared, and the removal of any wires and cables etc. Please remember, the fitter cannot be responsible for disposal of the old flooring. If the installation cannot proceed on the day scheduled through no fault of ours or the fitters', then you may be responsible for any losses incurred by the fitter.
8.3 Every reasonable precaution will be taken to protect property in which the fitter will be working. The fitter will endeavour to leave the property clean and tidy and all reasonable care will be taken to prevent damage to internal fittings and decorations, please make sure the location is suitable prior to the installation being carried out.
8.4 Due to the nature of these services exact arrival and completion times cannot be guaranteed. You agree to pay the fitter the price as mutually agreed and payment is due immediately after completion of the installation. The price quoted is on the agreement that the fitter finds no faults or hindrances before any services takes place.
8.5 Unfortunately not all areas of the UK are covered by this service and you will be advised within a reasonable time if we cannot find a fitter for you. Knotistry cannot be held responsible for any consequential losses due to cancellation of agreed dates by the fitter.
Price and payment
9.1 The price of the Goods will be as set out in the Order Confirmation based on our price list in force at the time we confirm your Order. Prices are liable to change at any time, but price changes will not affect Orders that we have confirmed in writing. If prices are errored by technological difficulties, then you could be liable to pay the correct price or offered a full refund of any amounts paid to us.
9.2 These prices include VAT. However, if the rate of VAT changes between the date of the Order Confirmation and the date of delivery, we will adjust the VAT you pay, unless you have already paid for the Goods in full before the change in the rate of VAT takes effect.
9.3 Payment for all Goods must be made in advance by credit or debit card or bank transfer. We accept payment with Visa, Mastercard, Switch, Solo or Maestro. We will not charge your credit or debit card until we dispatch your order.
9.4 If you do not make any payment due to us by the due date for payment (as set out in clause 7.5), we may charge interest to you on the overdue amount at the rate of 4% a year above the base lending rate of Barclays Bank plc from time to time. This interest shall accrue on a daily basis from the due date until the date of actual payment of the overdue amount, whether before or after judgment. You must pay us interest together with the overdue amount.
9.5 Without limiting any other remedies or rights that we may have, if you do not pay us on time, we may cancel or suspend any other outstanding Order until you have paid the outstanding amounts.
9.6 Clauses 7.6 and 7.7 shall not apply for the period of the dispute if you dispute the payment owing in good faith and let us know promptly after you have received the invoice that you dispute it.
Limitation of liability
10.1 Subject to clause 8.2, if either of us fails to comply with these Terms, neither of us shall be responsible for any losses that the other suffers as a result, except for those losses which are a foreseeable consequence of the failure to comply with these Terms.
10.2 Neither of us shall be responsible for losses that result from our failure to comply with these Terms including, but not limited to, losses that fall into the following categories: 
(a)loss of income or revenue; 
(b)loss of business; 
(c)loss of anticipated savings; 
(d)loss of data; or 
(e)any waste of time (including the fitter's time).
However, this clause 8.2 shall not prevent claims for foreseeable loss of, or damage to, your physical property.
10.3 This clause does not include or limit in any way our liability for:
(a)death or personal injury caused by our negligence; or
(b)fraud or fraudulent misrepresentation; or
(c)any breach of the obligations implied by section 12 of the Sale of Goods Act 1979 or section 2 of the Supply of Goods and Services Act 1982; or
(d)losses for which it is prohibited by section 7 of the Consumer Protection Act 1987 to limit liability; or
(e)any other matter for which it would be illegal or unlawful for us to exclude or attempt to exclude our liability.
10.4 We offer no service or warranty in respect of installing or laying the Goods. It is your sole responsibility to arrange for the installation or laying of the Goods at your own cost and your own terms.
10.5 If the Goods are defective we accept no responsibility or liability for third-party costs and our obligations are limited to the replacement of the Goods without cost.
Events outside our control
11.1 We will not be liable or responsible for any failure to perform, or delay in performance of, any of our obligations under these Terms that is caused by events outside our reasonable control (Force Majeure Event).
11.2 A Force Majeure Event includes any act, event, non-occurrence, omission or accident beyond our reasonable control and includes, in particular (without limitation), the following:
(a)strikes, lock-outs or other industrial action; or
(b)civil commotion, riot, invasion, terrorist attack or threat of terrorist attack, war (whether declared or not) or threat or preparation for war; or
(c)fire, explosion, storm, flood, earthquake, subsidence, epidemic or other natural disaster; or
(d)impossibility of the use of railways, shipping, aircraft, motor transport or other means of public or private transport; or
(e)impossibility of the use of public or private telecommunications networks.
11.3 Our obligations under these Terms are suspended for the period that the Force Majeure Event continues, and we will have an extension of time to perform these obligations for the duration of that period. We will take reasonable steps to bring the Force Majeure Event to a close or to find a solution by which our obligations under these Terms can be performed despite the Force Majeure Event.
Assignment
You may not transfer any of your rights or obligations under these Terms to another person without our prior written consent, which we will not withhold unreasonably. We can transfer all or any of our rights and obligations under these Terms to another organisation, but this will not affect your rights under these Terms.
Notices
All notices sent by you to us must be sent to Knotistry, 80 Alma Road, Clifton, Bristol, BS8 2DJ. We may give notice to you at either the e-mail or postal address you provide to us in the Order. Notice will be deemed received and properly served 24 hours after an e-mail is sent or three days after the date of posting of any letter. In proving the service of any notice, it will be sufficient to prove, in the case of a letter, that the letter was properly addressed, stamped and placed in the post and, in the case of an e-mail, that the e-mail was sent to the specified e-mail address of the addresses.
Cancellation
14.1 If you have placed an order and wish to cancel, you would need to pay a standard cancellation fee of £30. This is due to the admin and time involved with processing an order. Please note: if your order has been cut, or is already out for delivery, then additional charges will apply.
14.2 To cancel a Contract, you must inform us clearly in writing. You may use the attached statutory form but it is not obligatory. You must also return the Products to us in suitable packaging as soon as reasonably practicable (and certainly within seven days of the cancellation), and at your own cost. We shall inspect and check measure your returned Products to assess their condition. You have a legal obligation to take reasonable care of the Products and not use or soil them while they are in your possession. If you fail to comply with this obligation, we may have the right to refuse to refund or have a right of action against you for compensation. After we have inspected your return we shall action a refund if appropriate to you within 14 days. Please allow a few additional days for the merchant bankers to clear the refund.
14.3 We can only accept cancellation of a Contract that contains carpet if the length of the carpet is greater than the width. Such carpet will be subject to a 25% re-stocking charge which is a flooring industry standard. If your carpet order is less than 4×4 metres squared, or if your required shape and cut of the carpet is not square or rectangular or is a unique shape specified by you then your order is agreed to be unique, specific, bespoke and clearly personalised to you. Please note: Runners & rugs are custom-made so are exempt from cancellation.
14.4 For the purposes of law such Products as described to have been made to your specification and clearly personalised to you. Consequently, your statutory rights at law to cancel do not apply but we will consider accepting such cancellation but with 50% refund only (but without being bound to do so). Where your order is specific to you and clearly personalised to you, we shall state so in the Order Acknowledgement.
14.5 Any carpet that has a length smaller than its width cannot be returned at all. This is standard practice in the flooring trade.
14.6 For all boxed items, such as wood flooring, laminate flooring, carpet tiles, luxury vinyl tiles etc, goods can be cancelled & returned, however, the boxes must remain fully intact and must not be damaged. A handling/re stocking charge with manufacturer will apply at 25% the value of your order.
14.7 Details of your statutory right of cancellation, and an explanation of how to exercise it, are also provided in the Dispatch Confirmation. This provision does not affect your other statutory rights as a consumer.
14.8 Any refund will be less any loss in value of the Product supplied through unnecessary use or handling by you. We can withhold the refund until we have the Products back.
General
15.1 If any court or competent authority decides that any of the provisions of these Terms are invalid, unlawful or unenforceable to any extent, the term will, to that extent only, be severed from the remaining terms, which will continue to be valid to the fullest extent permitted by law.
15.2 If we fail, at any time while these Terms are in force, to insist that you perform any of your obligations under these Terms, or if we do not exercise any of our rights or remedies under these Terms, that will not mean that we have waived such rights or remedies and will not mean that you do not have to comply with those obligations. If we do waive a default by you, that will not mean that we will automatically waive any subsequent default by you. No waiver by us of any of these Terms shall be effective unless we expressly say that it is a waiver and we tell you so in writing.
15.3 A person who is not party to these Terms shall not have any rights under or in connection with them under the Contracts (Rights of Third Parties) Act 1999.
15.4 These Terms shall be governed by English law and we both agree to the non-exclusive jurisdiction of the English courts.