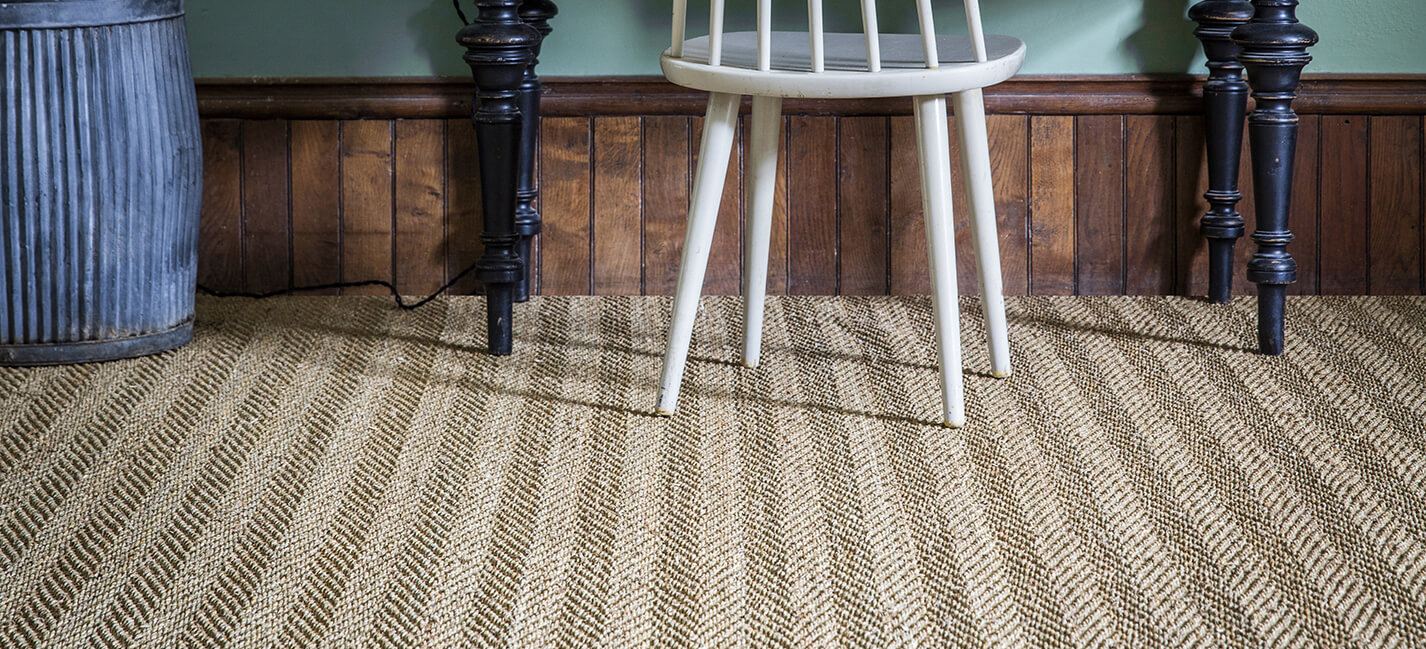 Seagrass Rugs
Naturally hard-wearing, and beautifully textured rugs
Bespoke seagrass rug
Natural seagrass rugs are very hard-wearing making them ideal for high-traffic areas of your home such as hallways and lounges. Our made-to-measure seagrass area rugs are all 100% handwoven, natural and undyed, meaning each rug is totally unique. Choose from natural, herringbone and basketweave designs in a variety of sizes and borders.
Do you have a clear idea of the type of seagrass rug you want? Then you can design your own rug! Our rug creator allows you to design bespoke seagrass rugs in a variety of border styles and sizes.
Plus, we offer free samples to ensure that your chosen seagrass rug fits your décor before you place your order.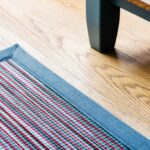 Design Your Own Custom Rug
Create your own natural bespoke rug using our easy-to-use custom rug creator. Choose from sisal, jute, coir, seagrass or wool and create a rug that's totally unique.
Design Your Natural Rug
What are Seagrass Rugs?
Seagrass rugs are a type of natural fibre rug made from the dried leaves of seagrass plants. Seagrass is a marine flowering plant that grows in shallow coastal waters. Seagrass rugs are known for their durability, natural beauty, and eco-friendly properties.
Here are some of the benefits of seagrass rugs:
Natural and sustainable: Seagrass is a renewable resource that is harvested sustainably.
Durable and long-lasting: Seagrass rugs are very durable and can last for many years with proper care.
Eco-friendly: Seagrass rugs are a sustainable and eco-friendly choice for your home.
What is the downside of seagrass?
One of the downsides of seagrass rugs is that they can be slightly slippy underfoot, and can release natural oils.
How to clean seagrass rugs
Seagrass rugs are easy to clean and can be shaken out, vacuumed, or hosed off. For more stubborn stains, you can use a mild soap and water solution. Avoid using harsh chemicals or bleach, as this can damage the seagrass fibres.
Can seagrass rugs get wet?
Seagrass rugs are naturally resistant to moisture and can withstand wet weather. However, it is still important to avoid placing them in areas where they will be constantly wet, as this can damage the fibres. If they do get wet, it is best to dry them out fully as they can attract mould.
Can I get a large seagrass rug at Knotistry?
Yes, Knotistry offers a wide variety of seagrass rugs in any size you'd like. Whether you're looking for a rug for your living room, or bedroom we have the perfect seagrass rug for you.
Get free seagrass samples at Knotistry
We're so confident that you'll love our seagrass rugs, we're offering a free sample so you can try them out for yourself.
We're excited to help you find the perfect seagrass rug for your home. Contact us today to speak with one of our experts.