Find out about the Eco-credentials of our carpets and their installation.
After we partnered up with My Green Pod back in February – an authoritative guide for the carbon-conscious consumer – we thought it would great for people to get the low down about the ecological credential of our floor-coverings and to hear our advice on products and installation methods.
Bundled Cochorus prior to refinement into Jute
At Knotistry we have chosen to supply carpets which have a pile (the pile is the part of the carpet you actually walk on) constructed of 100% natural materials – Wool, Sisal, Seagrass, Coir and Jute. All of these raw materials are farmed sustainably and responsibly on plantations and pasture across the world.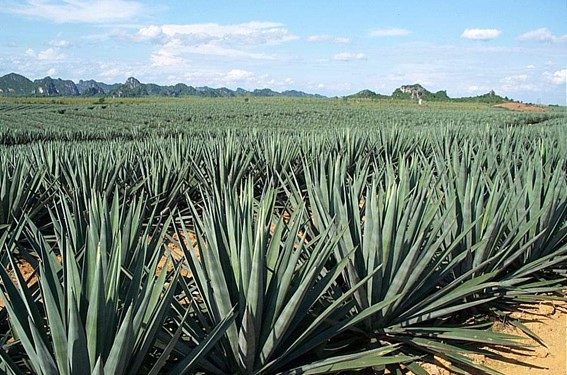 An Agave Sisalana Plantation
Our carpets that are made from plant based fibres, known as Natural Carpets; Sisal, Coir, Seagrass and Jute are 100% biodegradable. The latex backing that is applied to all our Natural Carpets is nearly entirely natural, although a tiny amount of synthetic latex is required to ensure the backing sticks to the pile.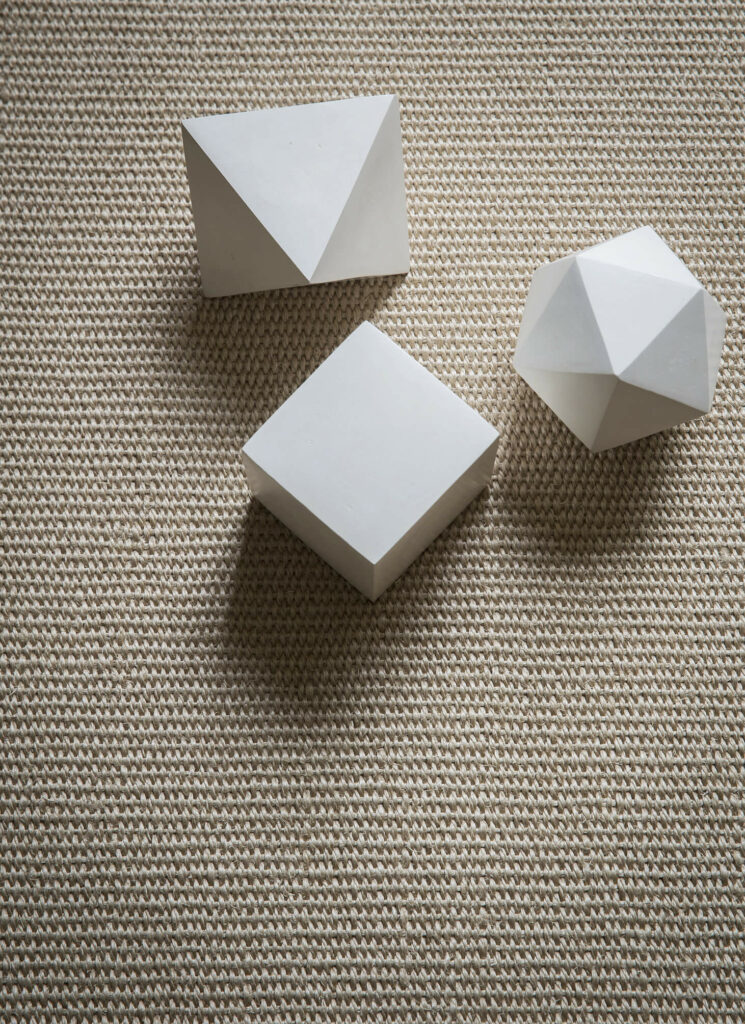 Sisal is grown with minimal – if any – pesticides and herbicides. Although all of our Sisal carpets have been dyed, they have not had any additional chemicals applied to them, such as moth protectors or fire retardants.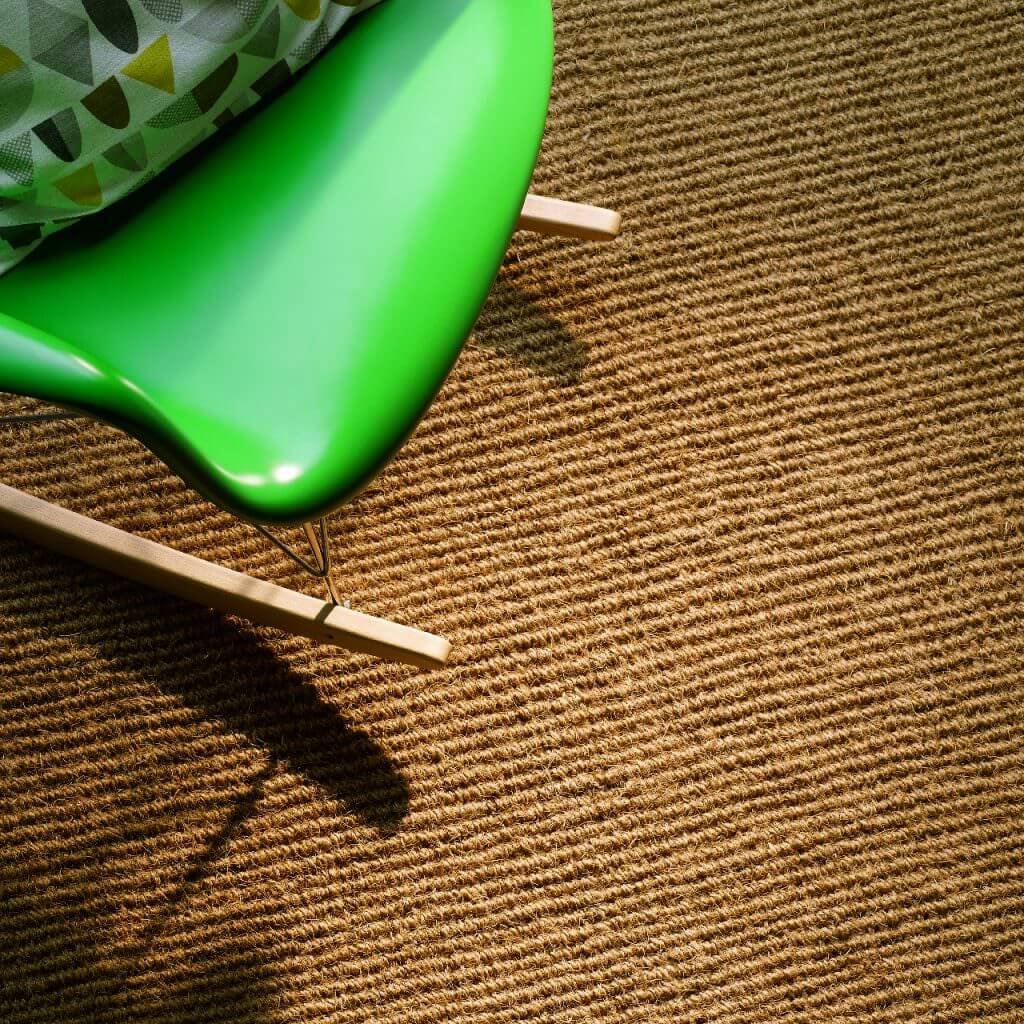 Coir is similar to Sisal in that it is grown sustainably and is unattractive to moths and other pests. The Natural Coir carpets have no additional chemical applied to the pile – no dyes, insecticides or fire retardants. The Bleached Coir Carpets go through a bleaching process.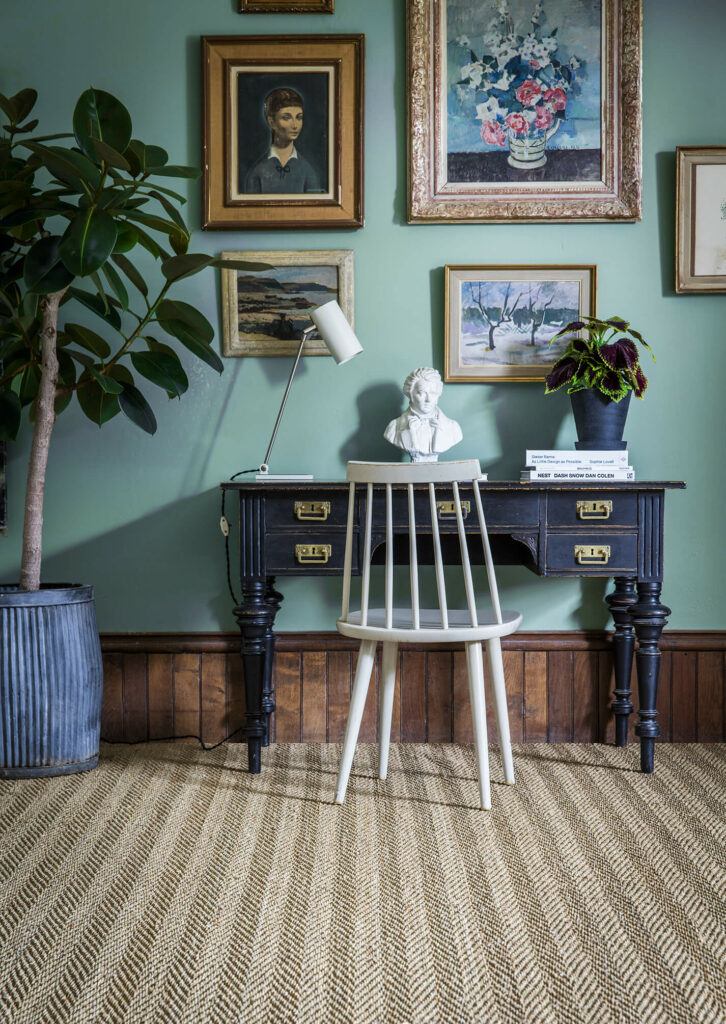 Like the Natural Coir Seagrass Carpets are undyed, coming in their natural shade and are not applied with fire retardants or insecticides.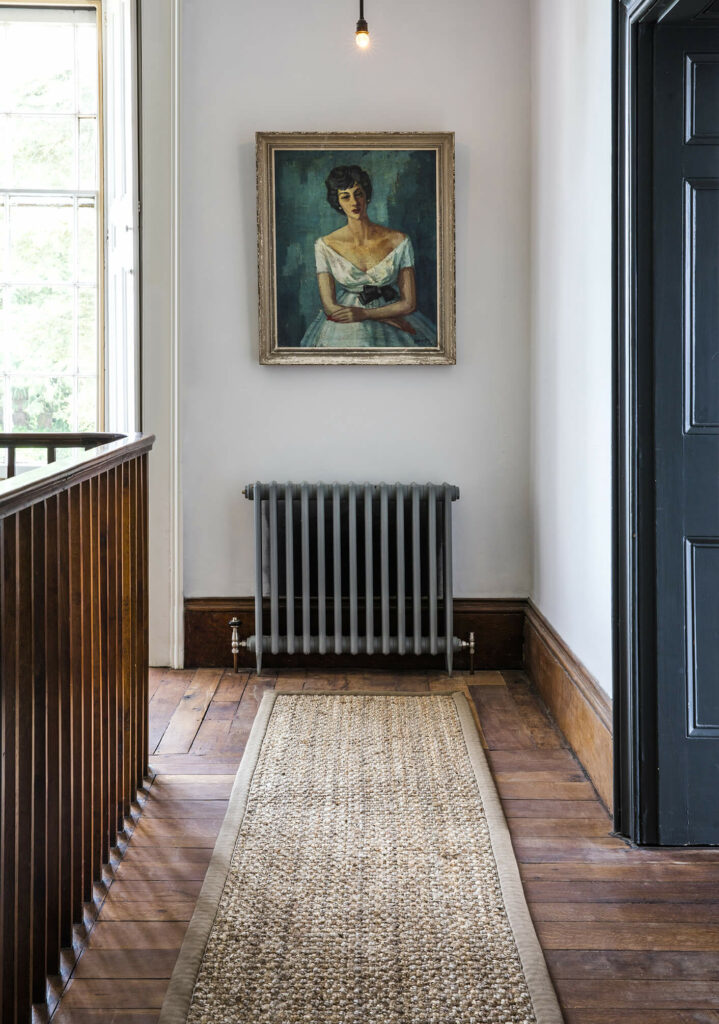 Jute is perhaps the most sustainable natural flooring material. The Cochorus plant from which Jute is derived is ready for harvesting after as little as six months. The Jute Natural carpets are undyed, although the different colours evident in the Big Jute ranges are produced using dyes.
Natural Carpets, like Sisal, Coir, Seagrass and Jute ought to be fitted using the double-stick method of installation – gluing and underlay to the subfloor and then gluing the carpet to the underlay, using gripper rods as you would with a conventional 'stretch-fitted' installation method. This is because plant-fibre carpets tend to move with fluctuations in atmospheric moisture levels and temperature. The adhesive and underlay keeps the carpet stable and contributes to its durability.
The adhesives and underlay used when fitting Naturals can cause concern to those looking to minimize the use of non-renewable or synthetic materials. There are, however, products available that are relatively eco-friendly. You could use a rubber crumb underlay such as the Durafit 650 by Interfloor, which is manufactured using no less than 65% recycled materials and which can be fully recycled after use. For an adhesive, you could choose to use Auro's Flooring Adhesive No. 382 which is a flooring adhesive made from natural latex and resins.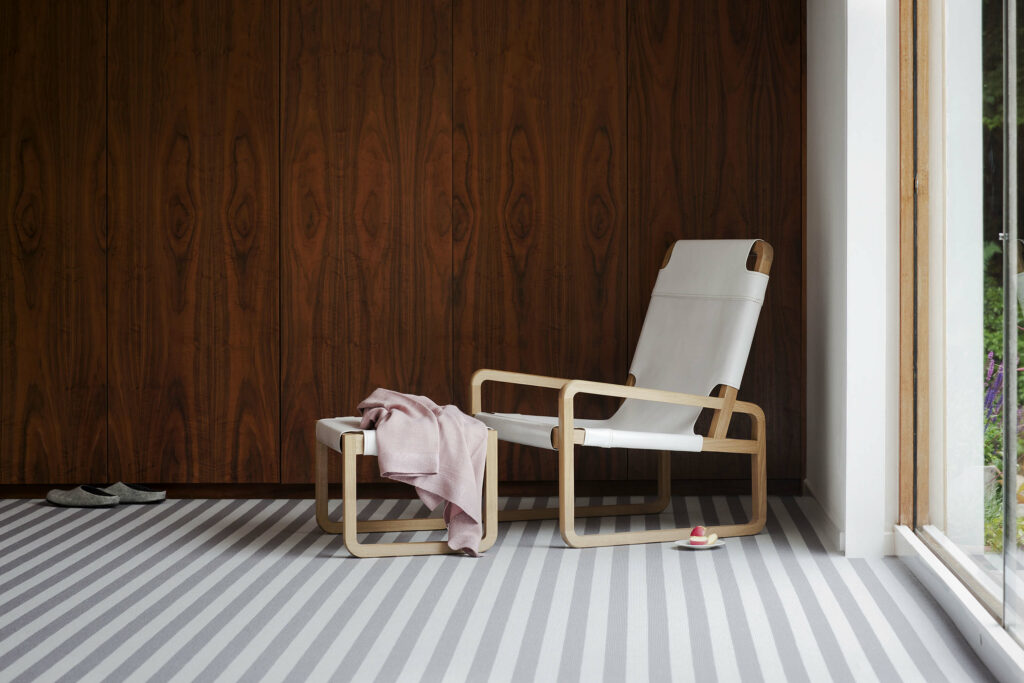 At Knotistry, we have made sure that all of our Wool Carpets have a 100% wool pile, however in order to provide a comprehensive range of weaves, colours, patterns and thicknesses, we've needed to make allowances, particularly regarding the backing used, for the use of some synthetic materials.
Remember that moths eat wool! So if you have a moth problem it is important to make sure carpets are protected against them. The moth treatments our wool carpets typically go through are Permethrin based. Permethrin is an insecticide but it is listed on the World Health Organisation's List of Essential Medicines, which are considered the most effective and safe medicines available. Wool is a natural fire retardant, so no additional chemicals are needed for this purpose.
Remember, wool carpets can be stretch fitted, meaning that you can avoid the use of adhesives, although, on thicker pile carpets, double sticking is recommended for increased stability.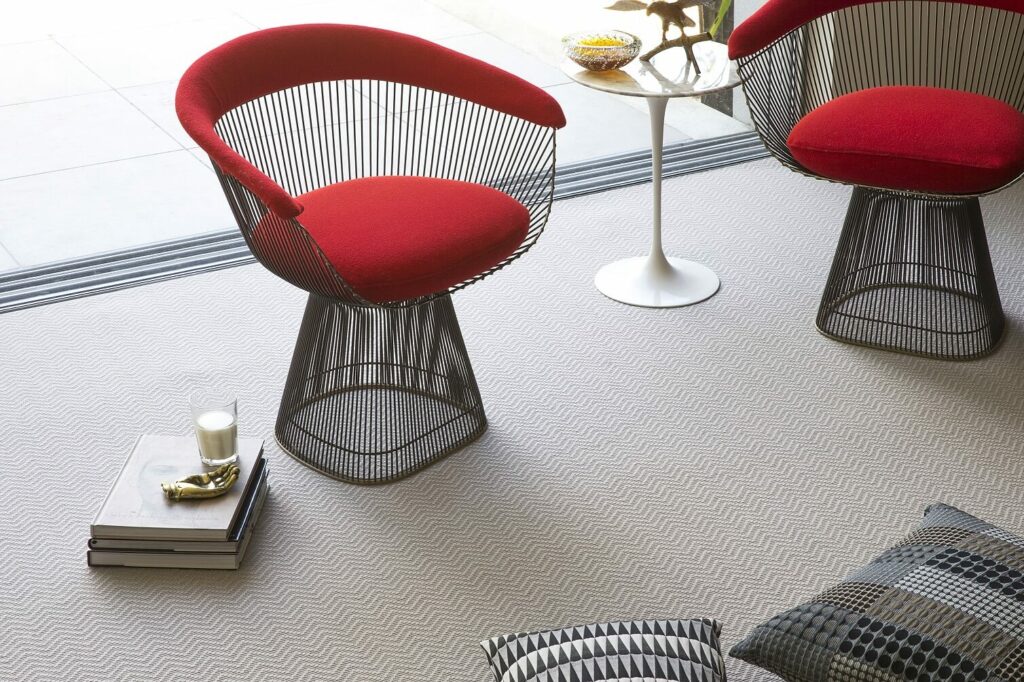 Most our 100% wool ranges are dyed, moth protected and are backed either with an 'action back' which is a strong, flexible synthetic material (such as the Wool Iconics range), or a natural hessian (such as the Wool Croft, Tipple and Cord). A small amount of adhesive is used in attaching the backing to the pile.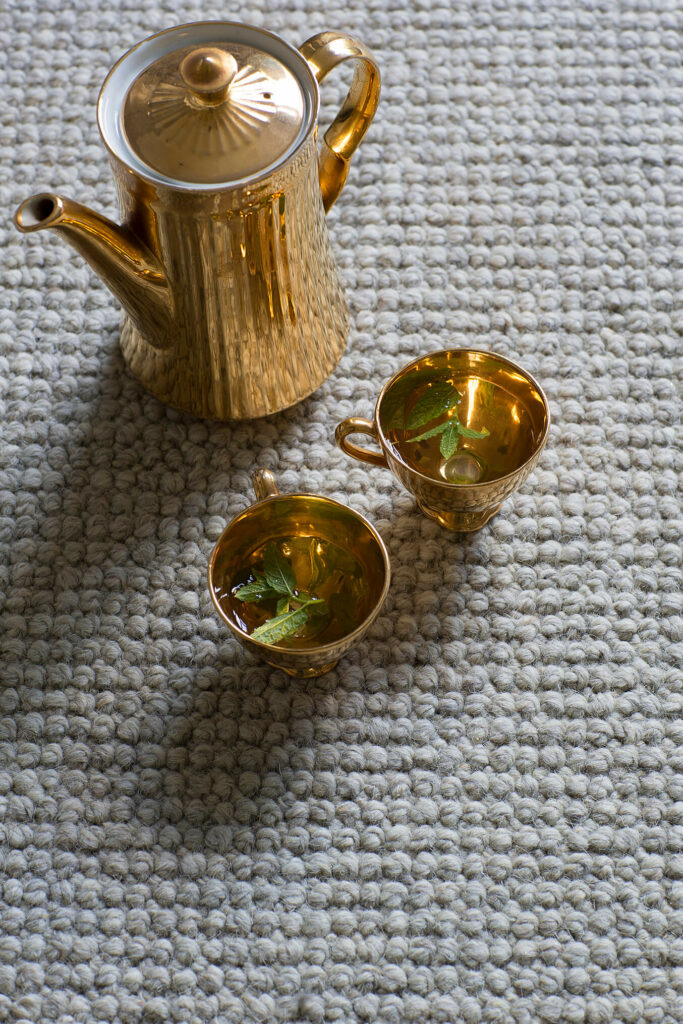 Our Eco Carpets– the Wool Knot and the Wool Pebble – are made from 100% undyed wool. The variations in colour across the ranges in colour are achieved by using the wools of different breeds of sheep. These carpets have been moth protected and are backed with a natural hessian, although a small amount of adhesive is necessary to attach the pile to the backing.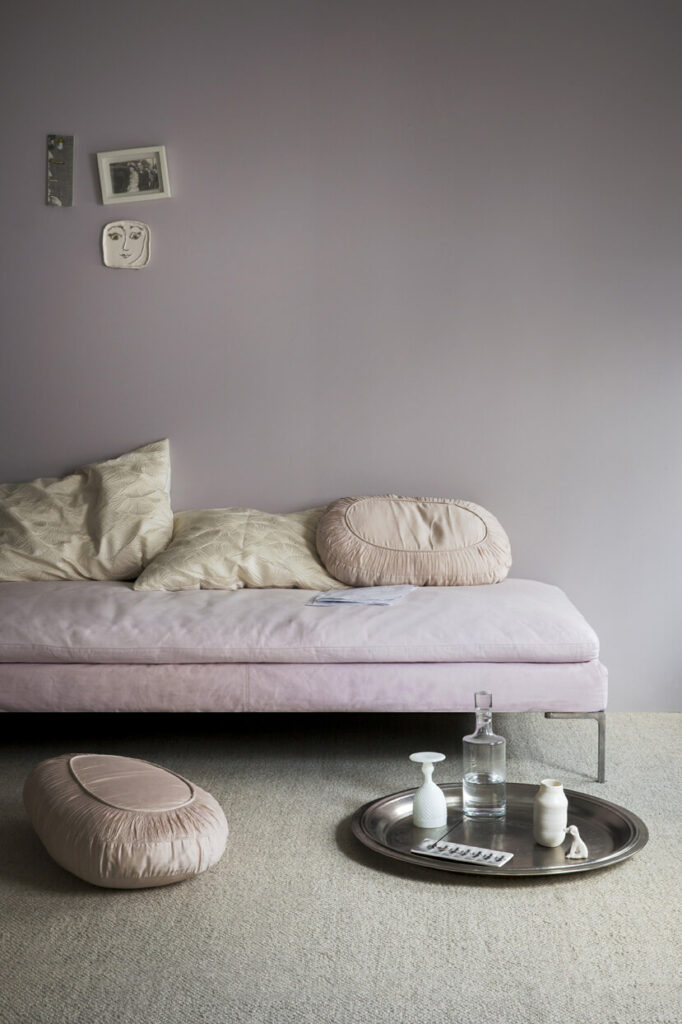 Knotistry can also source 100% wool carpets which are even more stringent in their eco-credentials. Alternative Flooring's Barefoot collection is perhaps the most environmentally friendly carpet available in the UK.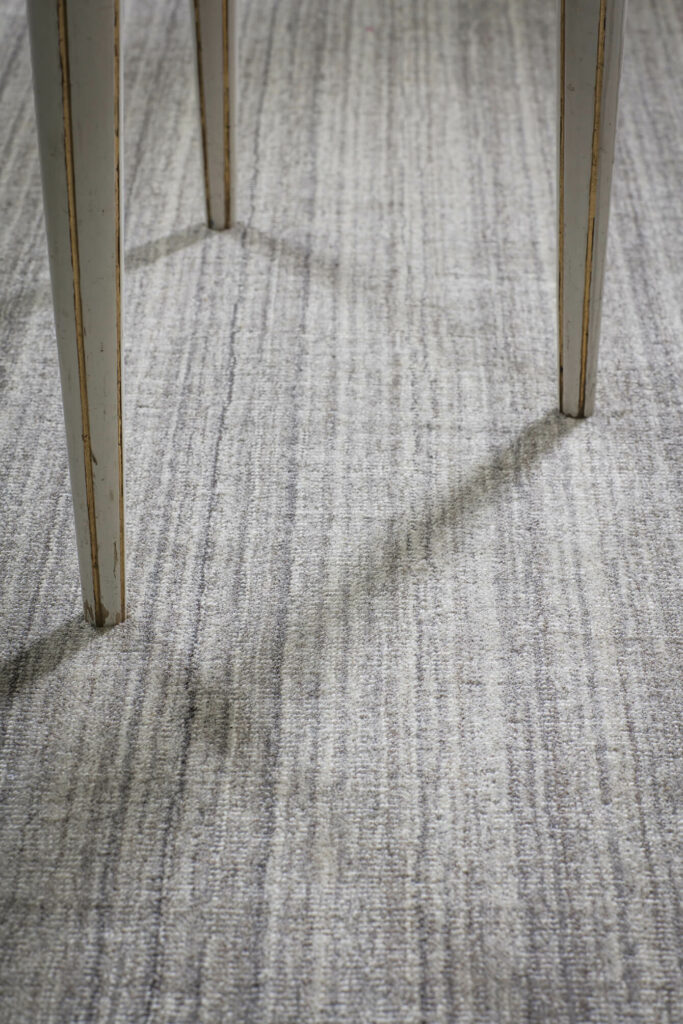 The Bikram, Hatha and Marble ranges are made from 100% un-dyed wool, are hand-woven on traditional looms, comes without a moth protector and is backed with cotton, thereby avoiding the use of any adhesives. A very small amount of synthetic latex is used in the cotton backing.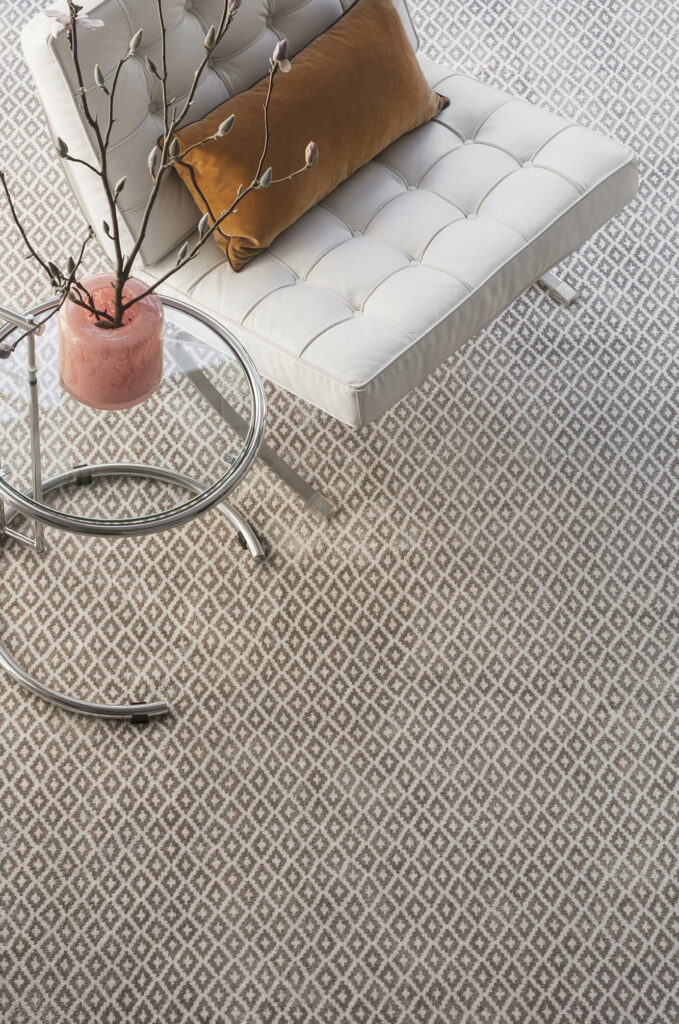 The Ashtanga Silk and Taj Ranges employ Rayon Silk and Viscose respectively mixed with undyed wool to create a glossy texture with extra comfort under foot. Again these are backed with cotton and employ a very small amount of synthetic latex.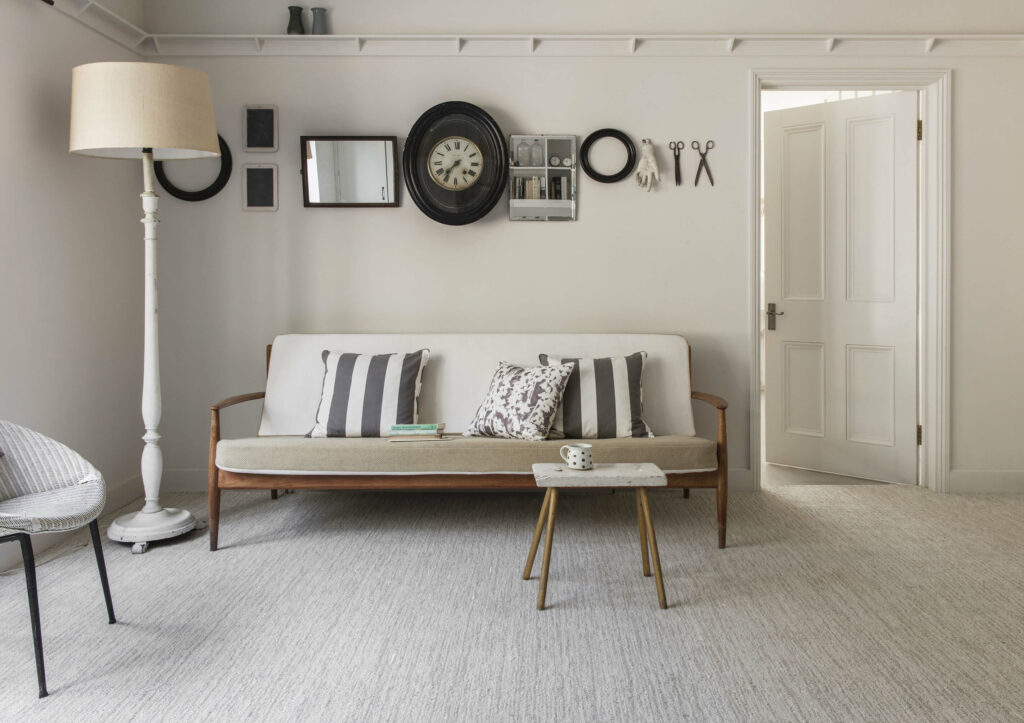 Our wool carpets can be stretch-fitted over most carpet underlays, although if you're after an eco-friendly underlay for stretch-fitting, we'd recommend having a look at the Envirolay underlays by Texfelt which are manufactured in the UK using 100% recycled fibres.
For more information, samples, prices and availability please call our sales line 0117 370 2762 or email us at [email protected].